Frequently Asked Questions about Campus Life
The short answer to just about every question is that our philosophy is "Say yes whenever possible." Students' safety and happiness are the top two priorities (in that order!). Read on for details, and if your particular question isn't answered, feel free to contact us.
Food & Dining
Are vegetarian/vegan meals available?
Yes, vegetarian and vegan meals are always available in the dining hall.
I have a special dietary restriction. Is appropriate food provided? (e.g. nut allergies, kosher)
Yes, of course. The availability of special meals in the dining hall varies as the camp moves from year to year. However, all modern campuses can offer allergen-free meals, and students with dietary restrictions (from mild intolerance to severe allergy) can meet with the dining hall staff at the beginning of the program to make sure their needs will be met, both in the dining hall and when taking boxed lunches on field trips. Even when special meals cannot be arranged through the dining hall, Mathcamp has always been able to accommodate all of our students' dietary restrictions, including students who keep strictly kosher. Please contact us for further information.
What if camp overlaps with Ramadan or Tisha B'Av?
Of course, we will support students who are fasting during the program! While the dining hall has set meal hours, if you need to break your fast outside of those hours, we will plan in advance to accommodate your schedule.
Are there kitchens in the dorms?
Yes! Cooking and baking are popular evening and weekend activities at camp, and both students and staff will organize events. You're also welcome to keep your own food in the kitchen for a break from the dining hall or a late-night snack.
The Dorms
What kind of rooms are students housed in?
Our dorm in 2019 will be Copeland Hall at L&C. The campers will live in singles and doubles. When registering for camp, students can request a single room, and we do our very best to honor requests, especially for medical reasons. If you would like a roommate and you're nervous about it, don't hesitate to talk with us! We are happy to help you connect with a roommate who would be a kind and welcoming peer. Students placed together in doubles are approximately of the same age. Students who know each other prior to arriving at Mathcamp may request to be roommates.
Are the rooms for girls and boys on the same floor?
Depending on the exact layout of our dormitories, girls' and boys' rooms may be either on separate floors or in different areas of the same level. Students are assigned to floors by gender identity; for trans* and non-binary students, we will be sure to choose residential advisors and roommates who will be a good fit, and offer the option of a single if the student prefers.
Are there laundry facilities in the dorms?
Yes. Mathcamp will supply laundry detergent, fabric softener and anti-static sheets. Laundry is free!
Are bed linens and towels provided?
Mathcamp always provides pillows and blankets. In 2019, students should bring their own bed sheets, pillowcases, and towels. The beds in the dorm are twin extra long; if you already have x-long fitted sheets, then bring them. Regular twin sheets will work, too (so you don't have to go out and buy new sheets to come to Mathcamp).
Is there internet access?
Yes, there is free (and fast) wireless internet in the dormitory.
Camp Culture
How do names and nicknames work at camp?
Everybody at camp (even the faculty!) is on a first-name basis, and we will always call you by your preferred name and pronouns.
Are there camp traditions?
Indeed there are. The alumni who return as campers (and staff!) help pass on both camp culture and the particular activities that recur each year. (For example: the Mathcamp alma mater, Nonabelian, is the closing of the Talent Show every summer.) And campers start new traditions, too!
Activities, on and off campus
Can I go to church/mosque/temple on the weekend?
Yes, of course. The camp staff will help you with transportation; however, please remind them at least a day in advance of your needs. You'll likely find other students who want to go to services with you, too!
What sports activities are available?
Lots! Mathcamp students have access to campus athletic facilities, including the fitness center and swimming pool. Many informal sports activities are organized by students and staff in the evening. In the past, there have been soccer, volleyball, ultimate frisbee, basketball, tennis, and swimming. If there's anything else you'd like us to arrange, let us know, and we'll try our best. Learn about facilities on our 2019 campus.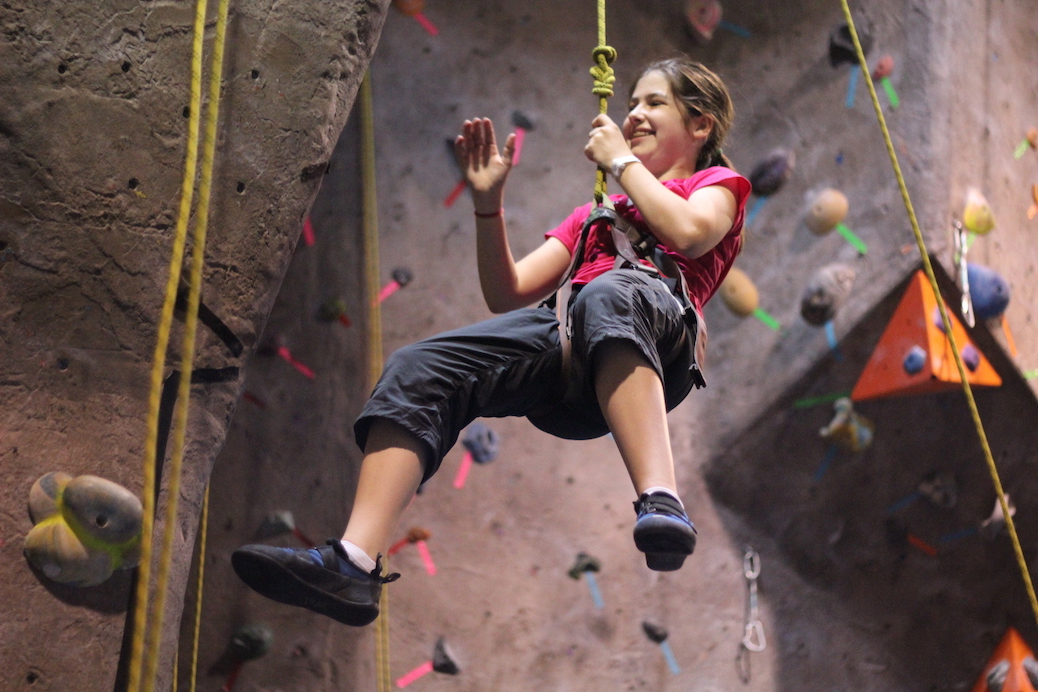 What other recreational activities are there?
Lots! We have field trips and hiking trips on weekends, and plenty of fun activities in the evening. See activities for more information. We also have access to facilities on campus: there are pianos for students to practice, fields for frisbee, and, of course, students can browse the college library. And we hold all sorts of activities on campus, like inner tube water polo.
Anything on the campus map is defined as "on campus", and you may go places on campus by yourself. However, you must be in a group of at least three students to leave campus. All groups of students wishing to go off-campus must check out with a staff member: explain where they are going, their cell phone numbers, and when they expect to be back. In all cases, students must be back in the dorms by 10 pm (the end of sign-in), unless accompanied by a staff member off-campus.
Health
How do medications work at camp?
Daily and as-needed medications are administered by the camp staff (typically the camp nurse) at the office.
I need regular medical attention. Can this be arranged?
Yes, of course. Please contact us in advance of camp to make arrangements.
What happens if I get hurt during the camp?
Depending on the nature of the injury, the staff will give you first aid, call the camp nurse, drive you to the hospital, or call an ambulance.
What to Bring
What should I bring to Mathcamp?
Sure, but we cannot take responsibility for any valuables.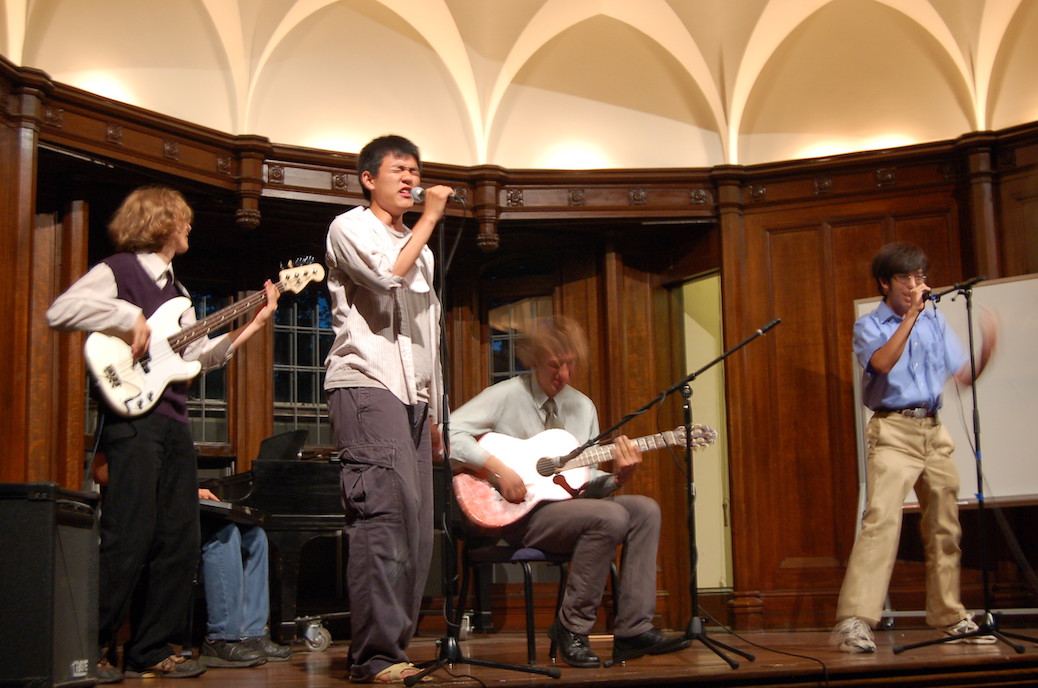 Can I bring my calculator?
Certainly, though you can probably do without it.
Can I bring a musical instrument?
Of course. And if you'd like, you'll be able to find other students (and staff) to play music with: we often have chamber ensembles and/or rock bands getting together.
Staying in Touch
Is there a mailbox in the dormitory?
Yes, students can send and receive mail through the Mathcamp office.
What is the mailing address of Mathcamp while it is in session?
Please direct mail to:

Lewis & Clark College
Conferences & Events Office
c/o Mathcamp: Camper Name
MSC 105
0615 SW Palatine Hill Rd.
Portland, OR 97219

Please bear in mind that mail sometimes takes an extra day or two to get to us through the college mail room; allow extra time for delivery.
How can my parents contact Mathcamp while it is in session?
Of course! If you have a cell phone, we encourage you to bring it. For those campers not bringing cell phones to camp, we will have cell phones available to borrow (for up to an hour at a time) at the Mathcamp office.
Can my relatives visit me?
Sure! However, we cannot provide accommodation for them.
Can I visit my relatives who live nearby?
Yes, of course. The pre-camp registration will include a permission form for parents to list the names of relatives who are permitted to take the student off campus overnight. (See Permission Forms.)