Undergraduate JCs
Status: Applications have closed for 2022. Stay tuned for next year.
Canada/USA Mathcamp invites applications from undergraduate students who are Mathcamp alums to be counselors for its 2022 session.
Do you want to become part of the Mathcamp experience, now that you're too old to be a camper? Do you want to give something back and join in the crazy organizational effort that is Mathcamp? Well, we're looking for a few good JCs.
Why be a JC?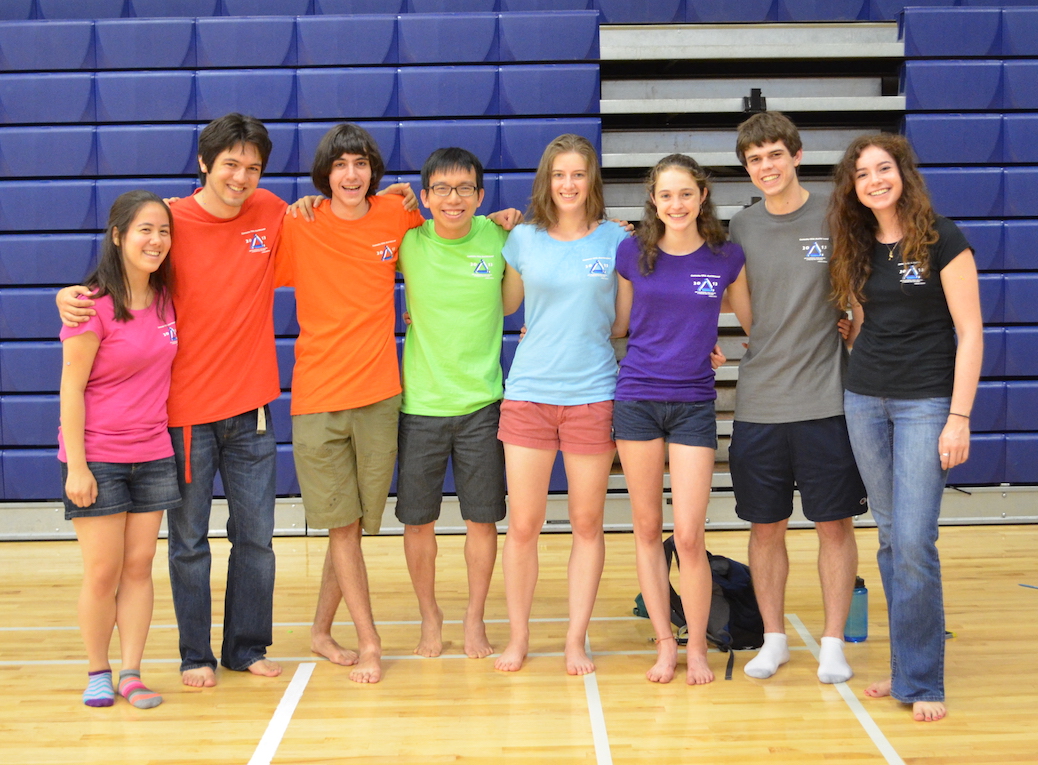 Being a JC is not for everyone, but good JCs are incredibly important to Mathcamp. They do it all: JCs are integral to every non-academic aspect of the camp (and are welcome to help out with some of the academics). Besides having a love of Mathcamp, to be a successful JC, you must be responsible, resilient, and resourceful. It is a difficult and stressful job, but can be extremely rewarding (as they say, "it builds character"). And you get to be part of Mathcamp – we even pay you!
Summer 2022 Details
Mathcamp will take place at Colby College in Waterville, ME, from July 3 to August 7. The staff dates are Wednesday, June 29 to Thursday, August 11, 2022.
Ready to learn more?
Intrigued? Click the links at leftin the above menu for more information about JCing at Mathcamp.