About Virtual Mathcampus
Mathcampus is a world we've built to host Mathcamp remotely. It's much more than a pile of Zoom links: we're creating a world that will allow campers and staff to carry on the traditions and culture of Mathcamp, even when we can't be physically in the same place.
(Since it's virtual, we get to make changes to campus between summers, so for those of you who joined us at the inaugural VMC 2020 or the January 2021 alumni reunion, stay tuned for exciting updates to campus for this summer's camp.)
"
I am weary about recommending online programs: since Mathcamp worked so well online, it seems unfair to expect the same from other camps or programs. Mathcamp really went above and beyond with the online campus.
"
Evan R., Mathcamp 2020
Our virtual campus looks and feels like a storybook campus, with vivid spaces that evoke our favorite parts of the college campuses that have hosted Mathcamp in the past. Around the campus, you'll find many "outdoor" spaces, complete with a quad, swings, playing fields, an orchard, and a garden. We have two major "buildings" on campus: the classroom building (where your online classes will meet) and the dorm. The virtual dorm is filled with all of our favorite lounges, and of course the main lounge has the all-important scheduleboard.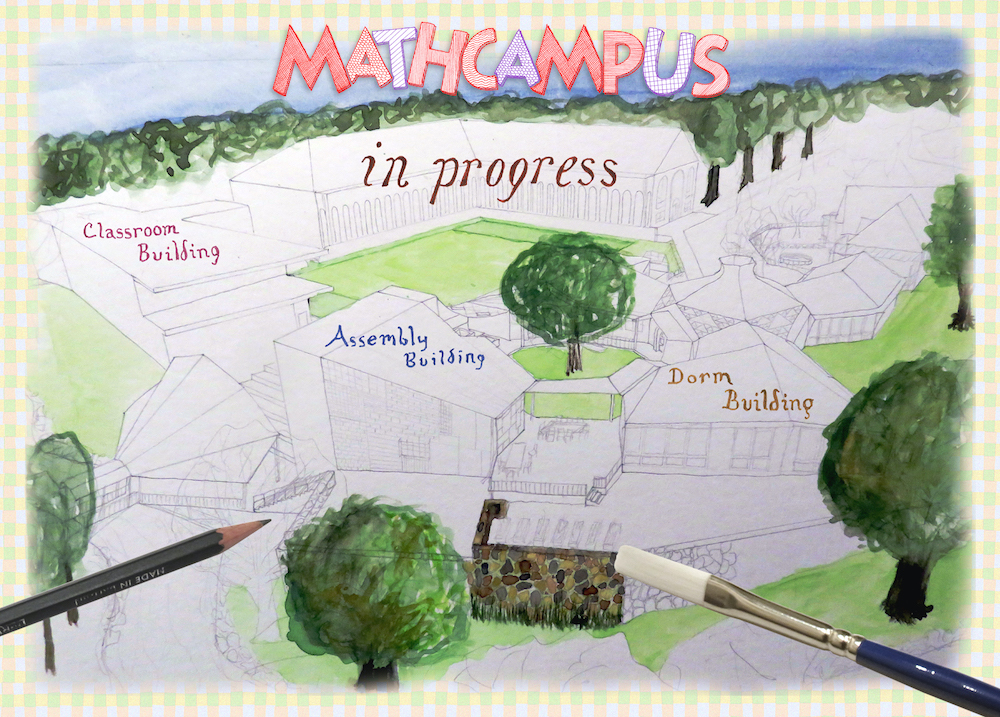 We're building Mathcampus in a way that will allow you to participate! You can post actual signs on the scheduleboard (or on any wall, for that matter); decorate lounges; put objects in different places; and choose where you'd like to hang out with your fellow campers and staff. With the creativity of our campers and staff, we are excited to make VMC our home-away-from-home (within our homes?) for five weeks this summer.
"
I really liked Virtual Mathcampus because it simulated the in-person experience as much as possible. I liked how there were rooms and places, not just Zoom calls so that it seems less like we were online and more like we actually got to see each other.
"
Hannah G., Mathcamp 2020