About Champlain College
Champlain College is a small liberal arts college in Burlington, Vermont, population 42,239. It is approximately 3 miles from Burlington International Airport (BTV), and just a few blocks from downtown Burlington and a mile from the beach at the Waterfront Park on the shore of Lake Champlain.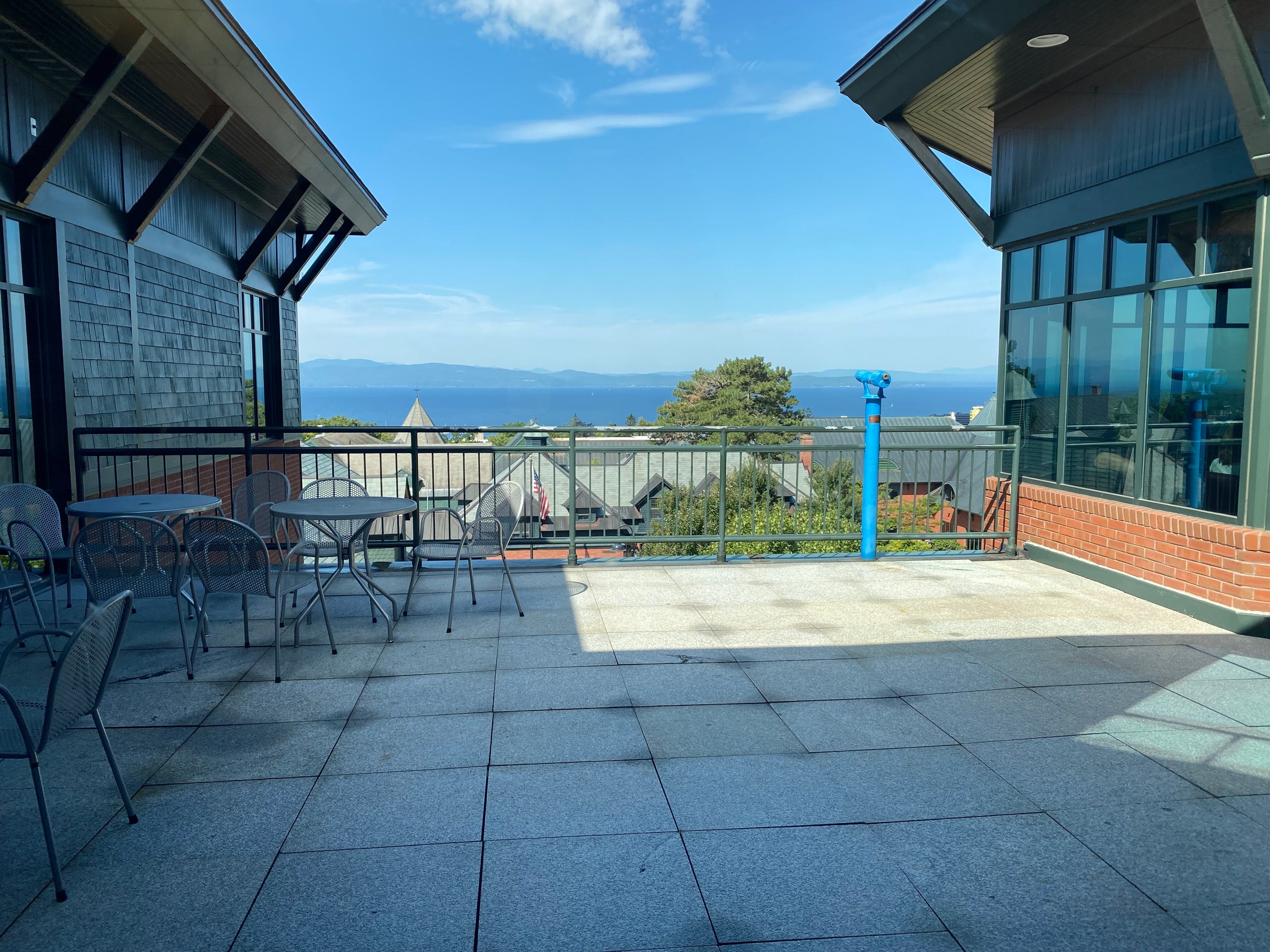 The campus at Champlain is compact, convenient, and beautiful: there are sweeping westward views of the lake and the Adirondack mountains. The dorms surround a quad, and there's always a green space for throwing around a frisbee. Similary, the academic buildings surround a courtyard, with great informal indoor and outdoor spaces for studying solo or in groups. There is comprehensive wireless internet access all over campus, modern athletic facilities (including fitness center and weight room), dining hall with a focus on a personal and accommodating experience. Just about every space on campus is air-conditioned.
Mathcamp 2023 will be housed in three adjacent dorms: Valcour, McDonald, and Whiting. The heart of the trio, Valcour, has a beautiful central lounge with a full kitchen and a ping-pong table, and there are additional lounges throughout the buildings for smaller gatherings.