Sign-In and Assembly
There are two important ways that we communicate with campers during the program: daily sign-in and weekly assembly. Because of the flexibility each camper has in using their time at Mathcamp, it's essential that we maintain these regular points of contact. Both sign-in and assembly are mandatory (and they are the only mandatory activities at camp).
Sign-In happens every night from 8pm to 10pm: each camper shows up at the main lounge and says hello to the staff member on duty. It's our chance to see every single camper in person, every single day, and we use that time to share important announcements, ask questions, and invite you to reflect briefly on the math you've done that day.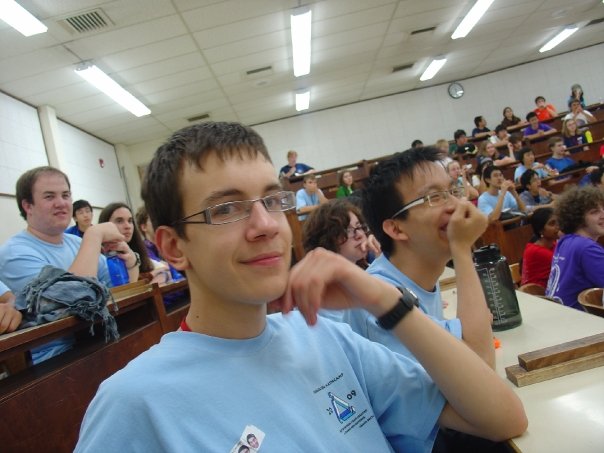 Weekly Assembly brings together the whole Mathcamp community—students and staff—on mornings from 9am to 10am. During assembly, we make all-camp announcements, tell campers about upcoming field trips, and introduce the week's visiting speakers. To keep things lively, the staff have been known to rap and perform the occasional ridiculous skit.