Gender Inclusivity at Mathcamp
Mathcamp welcomes students of all genders! Our student body is typically 45%–50% girls and non-binary students, and we intentionally work to create a welcoming and inclusive atmosphere, especially for campers of marginalized genders.
"
Being a girl who likes maths is amazing! But sometimes it's hard to find people like you who also love maths. Here at Mathcamp, I had for the first time a female math teacher, a female math advisor and many girl friends. Everybody here is eager to learn but also to meet new people and make friendships that will last forever.
"
Monica M., Mathcamp 2020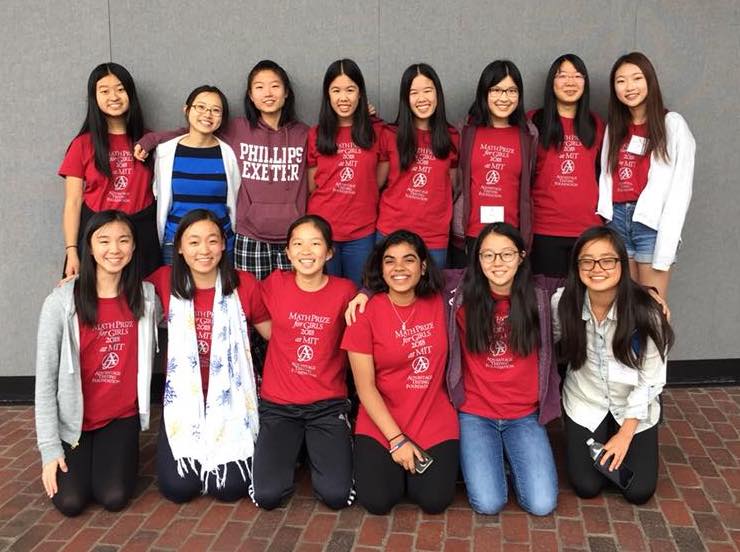 There is specifically a strong community of girls and non-binary students comfortable being grouped with girls at Mathcamp. We bring to camp a diverse group of staff and visiting speakers, and in particular we bring women who will be role models (and residential advisors) for our campers. Unlike in many schools and universities, you'll find that Mathcamp classes have girls asking and answering questions. After camp, alumnae often get together at Math Prize for Girls!
Throughout camp, we run workshops on a number of topics connected to gender, in which panelists share data, personal experiences, and strategies, and then host small-group discussions. Some recurring workshops at camp:
Camp is intentionally welcoming to students and staff of all gender experiences, and we pay particular attention to building support for girls and women (cis and trans), non-binary folks, and trans boys and men. We also faciliate opportunities for cis boys and men to talk about allyship in mathematical spaces. Many folks have found Mathcamp a safe space to explore their experience of gender identity, and there is a strong queer and genderqueer community, led by students and actively supported by staff.
The first rule of Mathcamp is "Be excellent to each other," and this is our core tenet: we treat one another with respect. We're also a learning community by design, and we have students and staff coming together from very different walks of life. We expect that you will meet people at camp whose lived experiences and beliefs are different from yours – and that's good! Camp is an opportunity to grow your understanding of others (about gender, and all the other ways in which our identities play a role in our lives). The space is designed to be inclusive of every single camper.