Mathcamp 2020 will take place online. This page has not been updated.
Field Trips
In the "Mathcamp standard week", we teach classes Tuesday through Saturday, so the Mathcamp "weekend" is Sunday and Monday. During the weekends throughout camp, the staff (and campers!) organize lots of different field trips. Sundays are for relaxation and small-group outings; major field trips are scheduled for Mondays, to avoid the crowds. All field trips are optional; some campers just stay on campus and take a break (or work on math).
A few examples of field trips we've run in the past few years: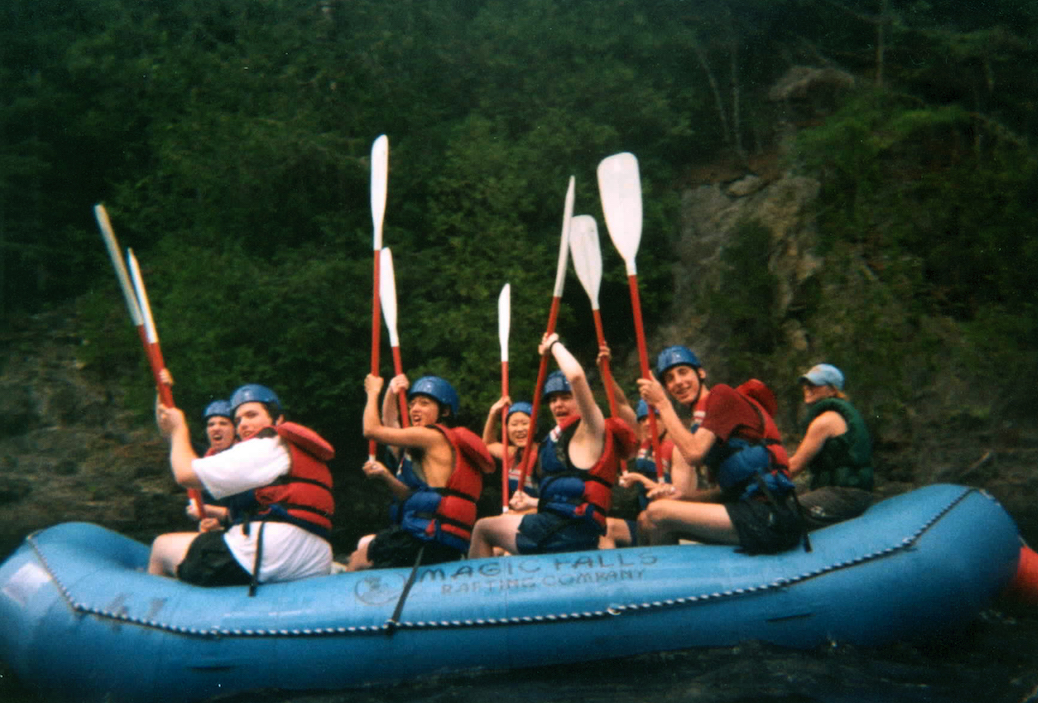 Hiking
Whitewater Rafting
Sea Kayaking
Visits to nearby cities (e.g. Seattle, Denver, Boston)
Art Museums
Zoos
Fourth of July fireworks (when the holiday overlaps with camp)
Stargazing
Berry Picking (and subsequent smoothie-making and pie-baking)
Ice Skating
Contra Dancing
Rock Climbing
Trampolining
Laser Tag
Amusement Parks
...and much more!
The field trips vary from year to year and are announced week by week throughout the summer.