Activities at Camp
Camp is brimming with activities of every sort, and the evenings and weekends are full of singing, dancing, puzzles, writing the camp yearbook – you name it, you'll find it at Mathcamp. All activities at camp are optional, and with 120 students and 30 staff, the community is big enough that you'll find peers to share any interest.
The dorm has an extensive collection of board games, along with chess boards and a ping-pong table. We have a large lending library in the dorm of math books (and other books that will appeal to a mathy audience). There's also a small computer lab in the dorm so that students can work on problem sets and email their parents. There's a piano in the dorm for fun singalongs, and we also have access to practice rooms for serious musicians to focus.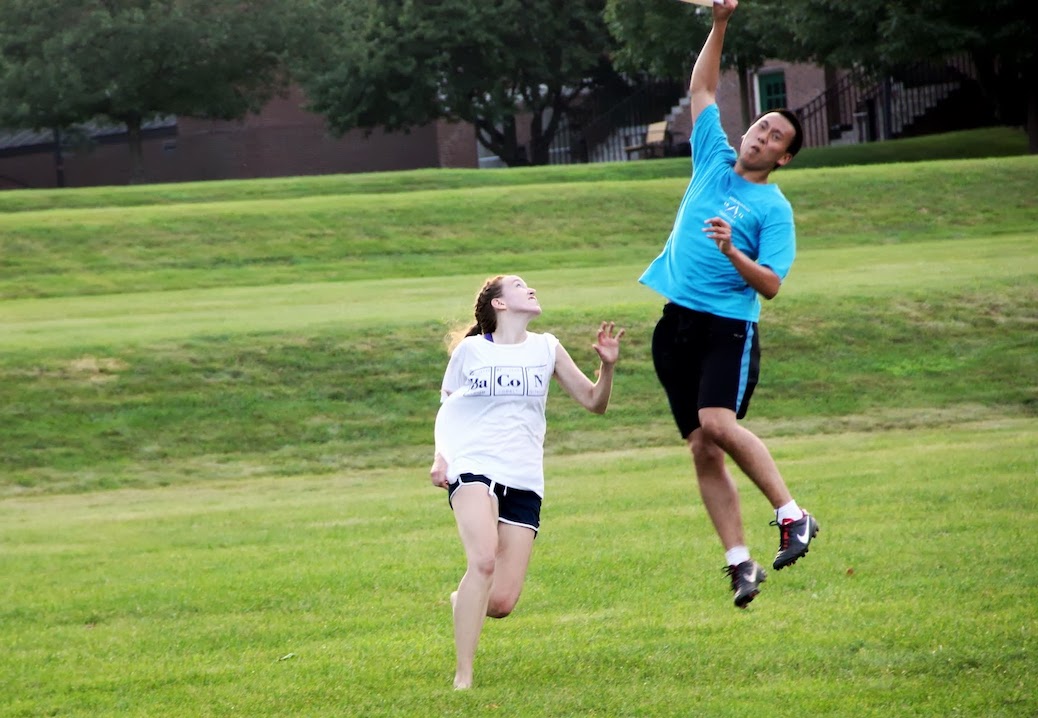 On campus, we have access to plenty of green space, so we often run informal or organized sports like frisbee, Capture The Flag, or basketball. We provide sports equipment for group activities; individual students often bring their own equipment to camp for tennis or swimming (we have access to the tennis courts and the campus pool). There are both running paths and a track on campus, and there are running groups most days. Since the schedule is flexible, students can go for a run any time. Conversely, since everything is optional, physical activity is not required!
Cooking and baking are popular activities at camp, and we get to sample foods from all over the world as campers recreate their favorite dishes from their home countries. (These activities are subsidized by the program.) If you just want a break from the dining hall, there are places to buy snacks on campus and full-service grocery stores nearby, and of course: pizza delivery.
We organize field trips every weekend to explore nature, culture, and science in the surrounding areas (and so students can beat their teachers at laser tag).