TAU: Time, Academic, Unscheduled
Math is not a spectator sport! While it can be fun to watch someone else perform math at the board, truly learning math requires actively working on problems, so almost all Mathcamp classes will offer problem sets to work on outside of class. Homework at Mathcamp is very different from homework at school: it's not boring and repetitive, it's not easy, and you won't be graded. The purpose of homework is for you to get the most out of your classes.
You'll see some classes on the schedule marked as "Homework Required" (HR): this means that the outside-of-class work is considered an integral part of the course, and if you don't do the problem set, you might not be able to follow the next day in class. The word "required" here may sound ominous, but what it really means is that by going to this class, you're making an agreement with the instructor that you intend to prioritize the homework for this class. Other classes will have homework designations of "Recommended," "Optional," or "None."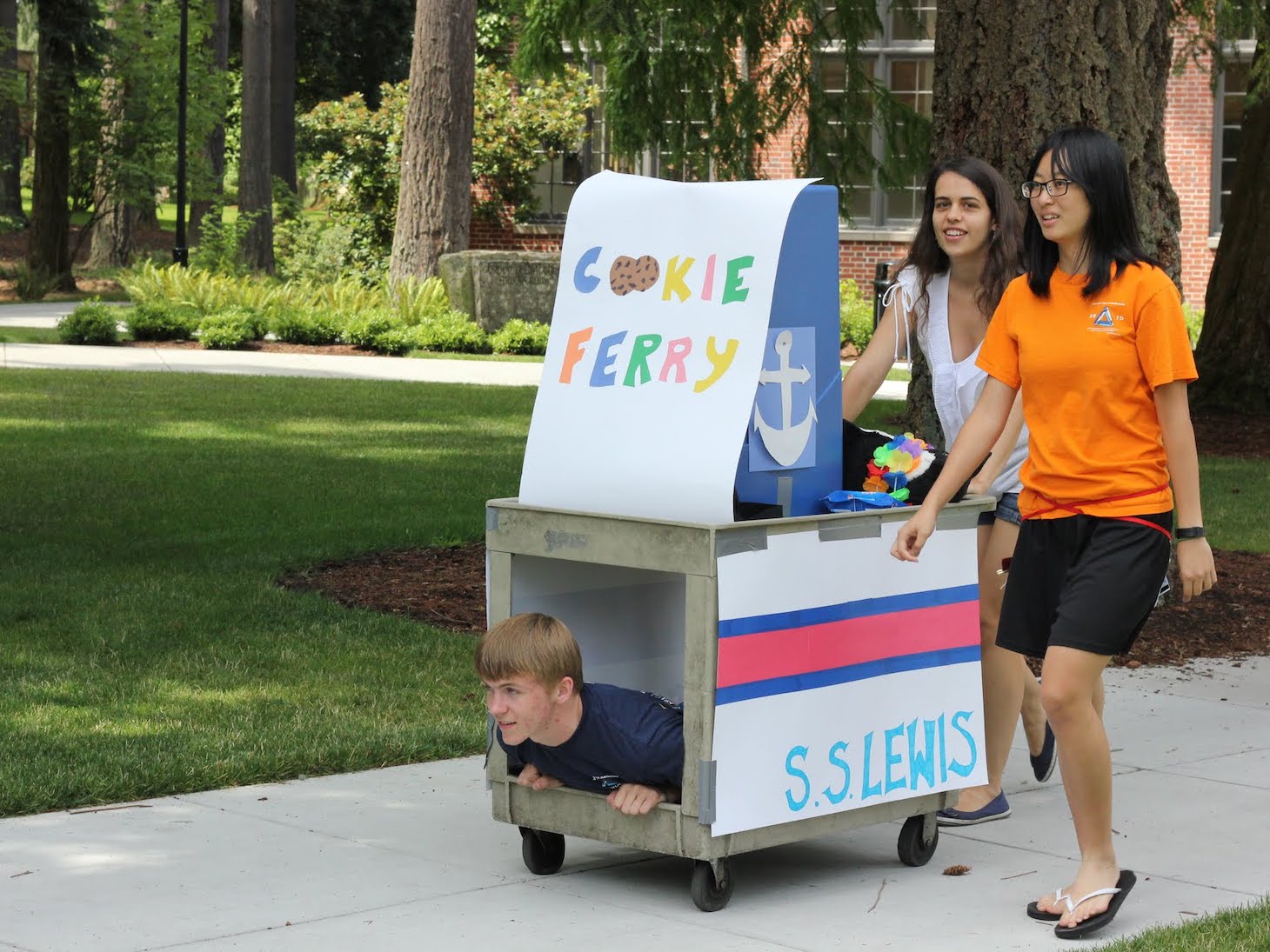 A good time to do homework is TAU, which stands for Time: Academic, Unscheduled and happens Tuesday through Friday afternoons from 2pm to 4pm. TAU is dedicated math time: the teaching staff will be hanging out in an accessible spot (e.g.: in a classroom; outside under a nice tree---there's a map so you can find your instructors) and talking math. You can work on problem sets with classmates or on your own; talk to your teachers and ask lots of math questions; work on other math and projects. (And eat cookies! There are cookies. Also carrots.)
Lots of students choose to do math in the evenings and on weekends, and you'll be able to find your instructors to chat math any time. But there are lots of non-academic activities scheduled outside the academic days, so TAU is time that we've carved out where there are no competing events that you'd be sad to miss. We encourage you to take advantage of it. In most classes (even the homework-required ones), you won't be handing in your solutions, and they won't be graded; the homework is for you, and is just there to help you learn.