About Burlington
Champlain College is located in the heart of Burlington, Vermont, on the south end of the vibrant downtown and a mile from Lake Champlain.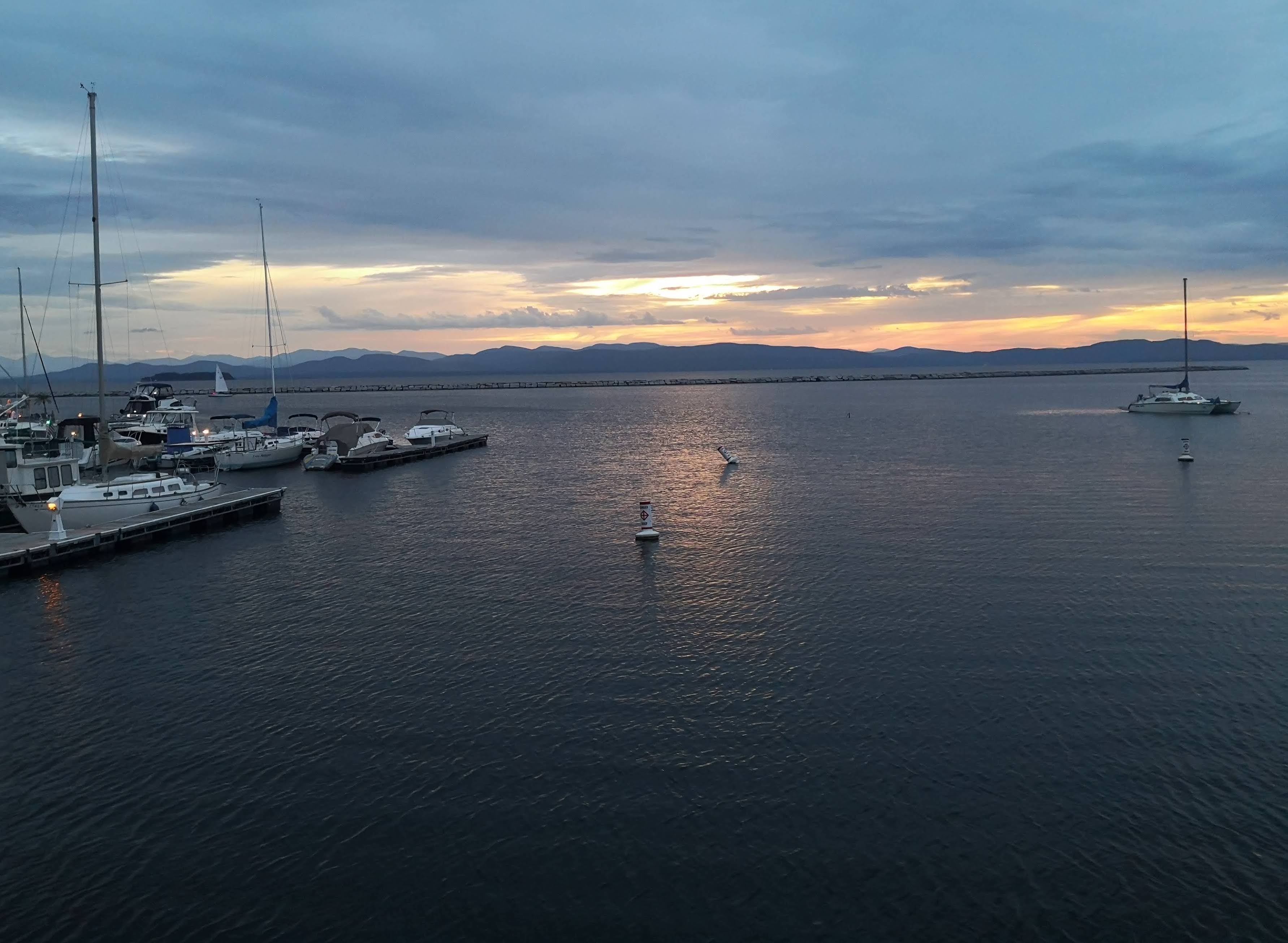 Burlington, home to the original Ben & Jerry's ice cream shop, is a small, vibrant city. The downtown has a pedestrian-only marketplace, bookstores, tea shops and coffee shops, restaurants, an indie movie theater, a grocery store and a farmer's market, all within a mile of campus. An environmentally-conscious city, Burlington has been running entirely on renewable energy since 2015.
The New York Times praises Burlington for its "high walkability factor," adding: "you can stroll from the postcard-pretty downtown to the burgeoning arts scene in the South End." There's also great access to nature. From campus, there are sweeping views Lake Champlain and the Adirondack Mountains, and students can walk to the beautiful beach and waterfront boardwalk. Within a short drive are the hiking trails for which New England is famous, including Mt. Mansfield and (the aptly-named) Camel's Hump.
Read more about Burlington at Champlain's website.